Customize the content of your page not found (404) and display relevant products.
* Define the title and content of the 404 error page.
* Add WooCommerce shortcodes to display products (copy/paste snippets are available)
* Add custom CSS/JavaScript to the 404 page.
* Button to Test the page not found
* Can analyze the page not found's link and perform a search within products and list them.
* Detects if there are other active 404 handling plugins and issues a warning
* Simple interface
Demo
Screenshots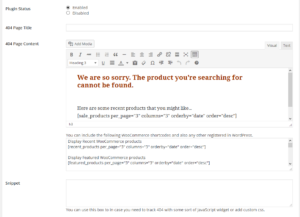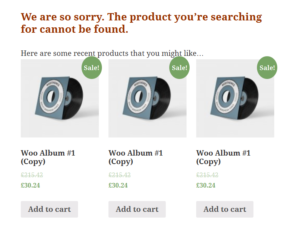 You can buy this plugin or become a
Premium Member
and get access to all current and future plugins we release at a low monthly/yearly cost. For more info check
Plans
page.
Referral Note: When you purchase through an referral link (if any) on this page, we may earn a commission.